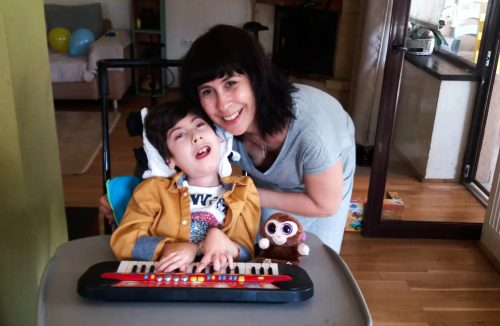 ABR brought peace and a smile to my boy's face
ABR brought peace and a smile to my boy's face
Hi, my name is Adela Masca! For some time now, I have been thinking of sharing my experience from the last 8 years since I am doing ABR Therapy with my son Bogdan. The only restraint came from the fact that I do not feel comfortable communicating in this way, through social networks. I will try to express as clearly and briefly the benefits of this therapy as I have noticed. I'll tell you how it has helped Bogdan and us.
Finally an explanation
When I read about ABR, I was in Spain, desperately seeking help for my little boy. He was in a very delicate situation and the recommendations I received were to investigate what is causing it, with rather small and uncertain perspectives to change something. I also remember the words of the neurologist, saying that Bogdan's problem is metabolic in nature. He said it is like a bomb to the body and that we can not do anything. I can't describe to you what I have been experiencing since then.
Leaving aside the doctors' assumptions, we read about ABR. Finally, we found the most sincere and correct explanation until then of what they considered to be happening with our child. I agreed with most of the explanations they were giving. I hoped they would have a solution for my son's problems.
The first assessment
Bogdan's first assessment shocked me, I remember crying. No one had looked at Bogdan in that way, looking at all the details of his body. Everything I thought would be okay with him wasn't… I was shocked initially, but things changed when they told me that for all those problems there are solutions. This may be the most important thing that the ABR team does. They are not limited to labeling and trying to name the problems of your child. They identify and offer you the solution.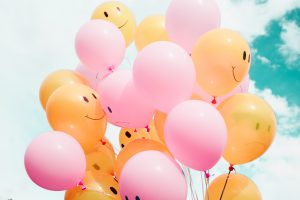 Specifically, Bogdan had a very fragile bone and muscular system. It was like a jelly, if you press his chest lightly, your hand would sink in. After 6 months of ABR Therapy this was no longer possible. Before ABR, he used to wake up 10 times during the night. Since we are doing ABR that is not the case anymore. Hospitalizations for respiratory infections, exclusively bronchitis and pneumonia, which were almost monthly, gradually reduced to 1-2 per year.
I used to spend all day long holding Bogdan in my arms. He wouldn't stay in his stroller because he was uncomfortable and crying. Now he is sitting in a chair.
ABR Therapy brought a smile to his face
What I can tell you is that since I discovered this therapy I have done nothing else. I am convinced that ABR Therapy helped my son and perhaps the exaggerated care I have had and I still have. Bogdan has an extremely rare genetic disease, the only defect in the world at the time of diagnosis. His body does not produce serine and receives daily this amino acid as a dietary supplement. It is not easy to apply ABR, it takes a lot of time and patience. If the expectations are realistic, the results are fabulous! I did and continue to do this therapy because it is the only one that brought peace and a smile to my little boy's face.
With all my hearth, I wish you strength!
All the best and good health for your children.
Adela